Rutland Plastics purchase Aganto temporary building for additional warehousing
Rutland Plastics / Warehouse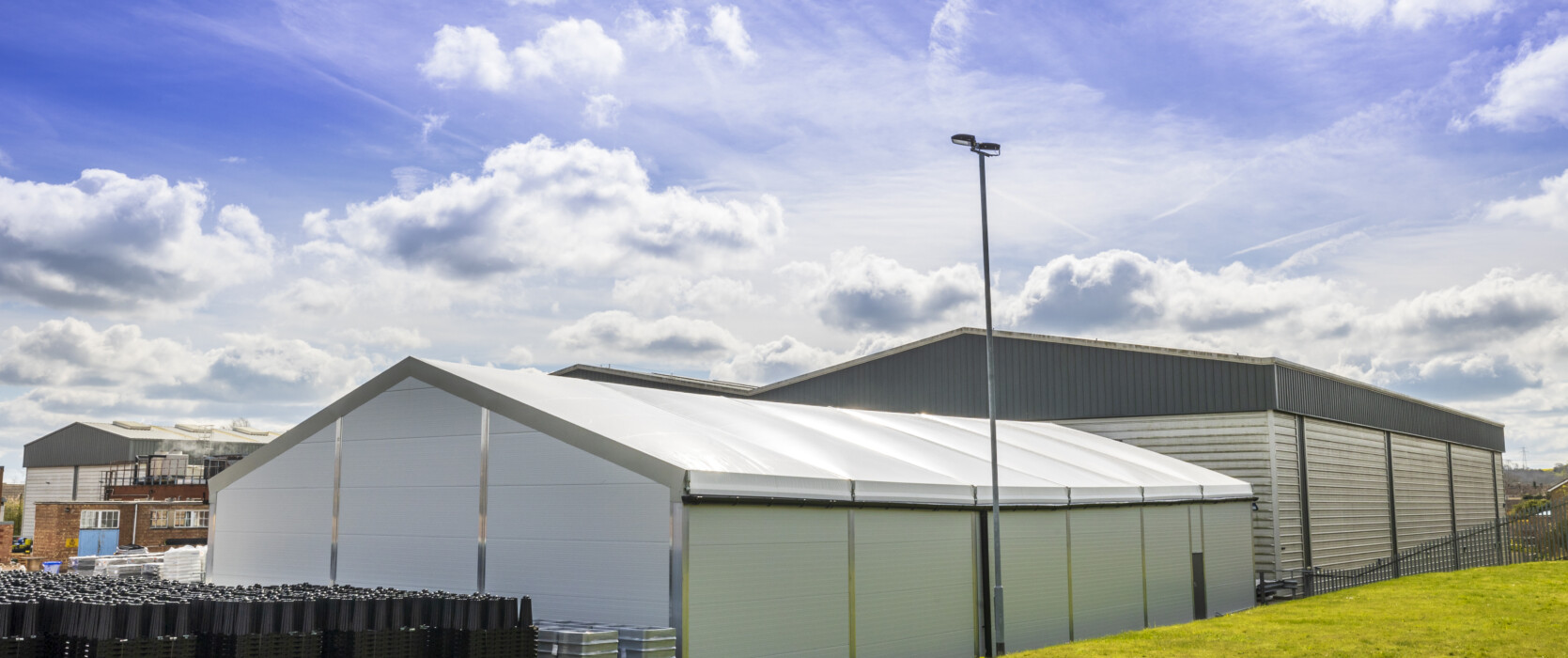 Located in Oakham, Rutland Plastics is one of the leading manufacturers of plastic injection moulding, working with a diverse range of clients to supply effective designs and solutions. Since they began operations in 1969, the business has excelled, leading to an expansion to accompany their growth.
Add-ons used
Electric roller shutter door
Within their facility, the storage area for raw materials was limited, which reduced their ability to store additional stock for their busy production line. Understanding that they needed a dedicated space to house their extra materials, they contacted Aganto to provide a temporary building solution.
Following a site visit to identify their requirements, Area Sales Manager, Paul Watmore, took Rutland Plastics to another Aganto client's site to view a structure in use. Impressed with the quality and efficiency, Rutland Plastics purchased a clear span 15m x 30m x 4.2m temporary warehouse.
The insulated temporary building was erected on a concrete surface and installed with sandwich cladding, solid gables and guttering. An electric roller shutter door and two pedestrian access doors completed the structure.
The temporary warehouse has enabled Rutland Plastics to effectively improve the storage of raw materials for projects in their factory. The ability to store more stock has increased operational capacity and improved the facility for a more efficient manufacturing workflow.
Download this case study
Please click the link to download a PDF of the Rutland Plastics case study
Experienced,
hands-on,
industry experts
What makes us different
Our in-house industry experts are hands-on, from initial scoping to ongoing maintenance, delivering and installing temporary structures on time and within budget.

The cost-effective way to grow your business is with fast, flexible, high-quality temporary space