Bott Group use Aganto building to reduce off-site storage costs
Bott Group / Warehouse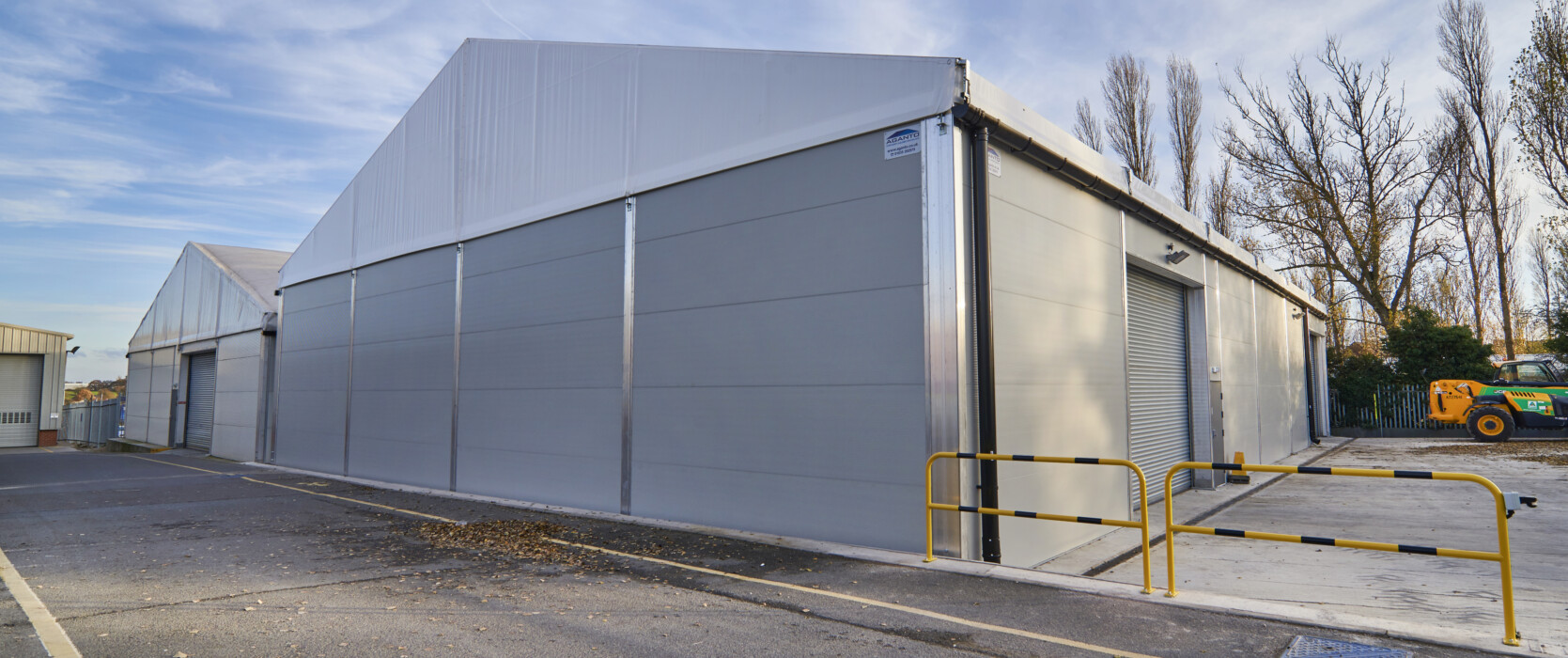 Bott Group manufacture a vast range of workshop systems, van racking and tool storage equipment alongside complementary services. The Group operate globally with multiple production facilities located across the UK. With varied stock and service offerings, Bott Group frequently review options to increase operational capacity and maximise their available space.
Add-ons used
Bott Group wanted to increase warehouse storage and workshop space at their Ashby de la Zouch site to reduce off-site storage and transport costs. As a previous client with multiple temporary buildings situated across numerous sites, they contacted Aganto to provide an efficient and economical solution.
After a site visit, Aganto advised a fully insulated 20m x 30m x 5.2m temporary structure. The temporary building met their desired 60/40 divide within the building to accommodate warehousing storage and floor space for a vehicle workshop.
Aganto installed the temporary building in under two weeks saving Bott Group from the financial commitment of leasing off-site storage. With the temporary structure, Bott Group has successfully increased the volume of stock with on-site storage and maximised its service offerings.
The Aganto temporary building has helped Bott Group to effectively establish a model to achieve the long-term goal of reducing transportation costs of components to their central site.
"Aganto has provided us with good service for several years now, and we have a good relationship with them. Bott has a strong reputation for high product quality, service excellence and value for money. We always look to improve stock management efficiency while creating better working environments. I would certainly recommend their temporary buildings to anyone looking at flexible building options. I have every intention of continuing to use Aganto in the future."
Graham Wright, UK Purchasing Manager, Bott Group
Download this case study
Please click the link to download a PDF of the Bott Group case study
Experienced,
hands-on,
industry experts
What makes us different
Our in-house industry experts are hands-on, from initial scoping to ongoing maintenance, delivering and installing temporary structures on time and within budget.

The cost-effective way to grow your business is with fast, flexible, high-quality temporary space