Molson Coors facilitates seasonal demand with Aganto temporary storage building
Molson Coors / Temporary Buildings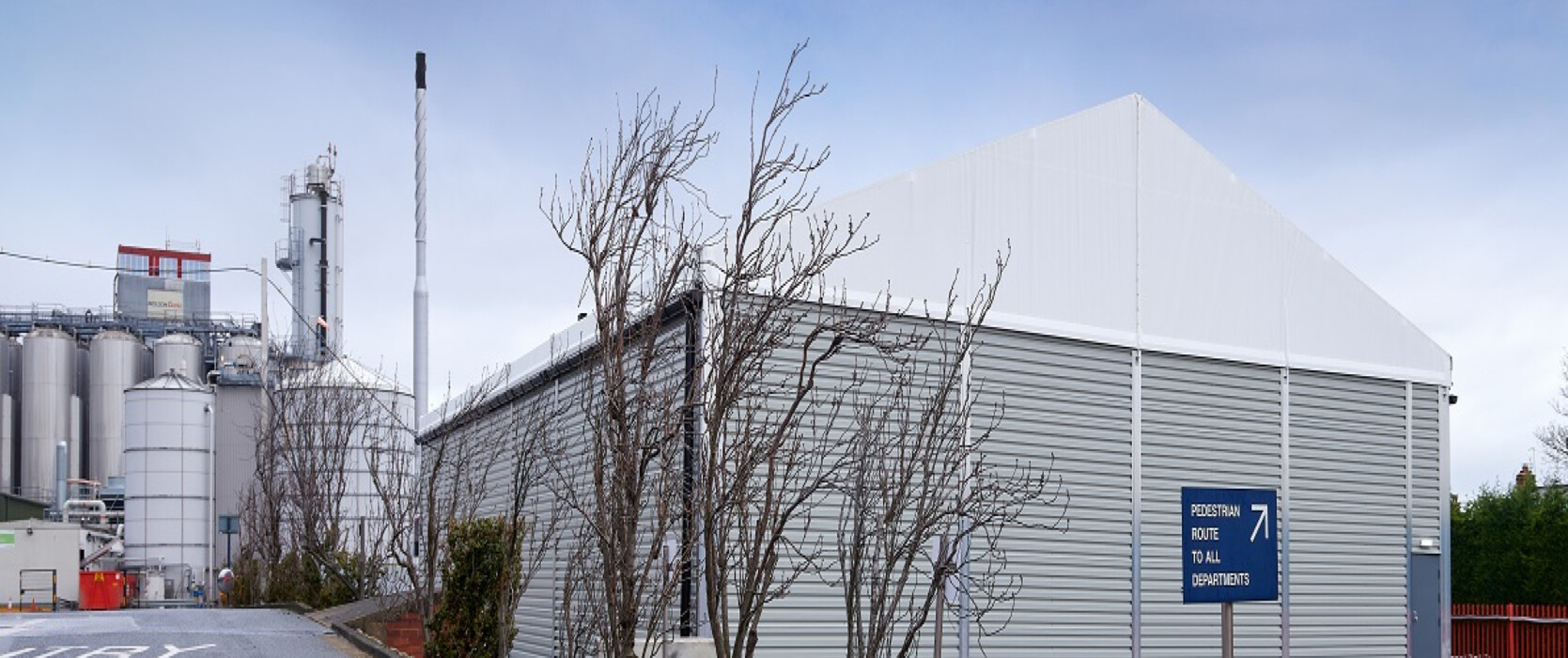 Multinational brewer Molson Coors manufactures well-known brands such as Carling, Worthington, Cobra Beer and Coors from their main production site in Burton on Trent, with several other breweries around the UK, including the Tower Brewery in Tadcaster.
Add-ons used
The Tadcaster site was becoming short on storage space for barrels of product due to increased seasonal demand and general business growth. To support operational agility at the site and help facilitate demand fluctuations, the client was looking to invest in additional warehousing capacity. Following the procurement process, Aganto's modular temporary building product stood out as a better solution than off-site storage or a permanent build in terms of both cost and flexibility. Not only was the initial outlay to purchase the building a fraction of the cost – typically saving up to 70% – but it could be quickly erected on an area of unused tarmac car park, with no groundworks.
To take full advantage of the unused car park area, the dimensions of the building were set at 18m wide x 30m in length, with an eave height of 5.2m. Following the initial site visit, Aganto proposed single skin roofing and cladding. This suited the application, and as an entry-level specification further helped the client to reduce their costs. Aganto partner Mosaic Town Planning assisted with gaining permission for the build, and Aganto was awarded the project.
Installation work went ahead immediately to alleviate storage issues and avoid any potential production delays. As part of standard best-practice procedure, and to minimise disruption to site activities, the pre-build site audit was carried out by a qualified Site Manager to ensure all access and appropriate safety measures were considered.
Experienced,
hands-on,
industry experts
What makes us different
Our in-house industry experts are hands-on, from initial scoping to ongoing maintenance, delivering and installing temporary structures on time and within budget.

The cost-effective way to grow your business is with fast, flexible, high-quality temporary space